Leadership
The NHA has Board of Directors and teams that consists of church, ministry and prayer leaders from around the state of New Hampshire who share the vision for unity and revival in our state. Find the listing of the NHA Board of Directors below.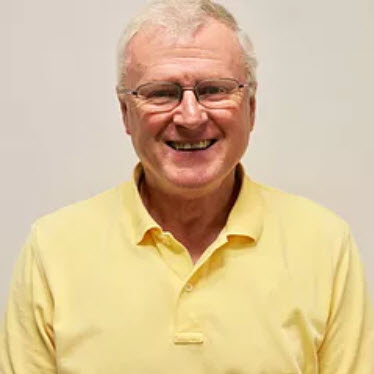 Alan Graustein
NHA Board Chair
Alan has worked most of his life in support of Christian schooling. Through this, he's had the joy of observing how God moves when like-minded people come together to accomplish Kingdom purposes. At the time of his retirement, he felt the Lord directing his thoughts to his next 'assignment.' It was clear that much of his time was to be spent encouraging unity among the Body of Christ in New Hampshire. When a colleague in the Lakes Region needed to step back from his work with the NH Alliance due to health reasons, he invited Alan to join him in the role of Regional Coordinator. From this role, Alan was asked to join the NH Alliance Board, where he continues to serve today.
Today, Alan and his wife Joan live in Sanbornton and attend Laconia Christian Fellowship. Joan also serves the NH Alliance as a coordinator for the NH Alliance Intercessors Network. They have two sons and five grandchildren in NH and Maryland.
Jon Beam
For Jon, unity among followers of Christ emerged as a passion in college when he was serving as a lay leader with Intervarsity Christian Fellowship on his college campus. It continued in the early 2000's when he co-founded a workplace ministry group within a Fortune 500 company. Participants were diverse but united in their desire to see Christ glorified in their workplace locations throughout the US and UK.
He went on to become a part of the NH Alliance in 2013 when was he participated in a Wolfeboro area Night of Worship.  The NHA resonated with His sense of calling, and he was interested in the prospect of fostering unity among pastors and Christians in NH. He became a regional coordinator for the Wolfeboro region and a year-and-a-half later, joined the NH Alliance board.
Today Jon, his wife Susan, and their six children live in the Lakes Region of New Hampshire where they've been for the past eleven years. Jon and Susan have been ordained as pastors and serve as elders at the Lakes Region Vineyard Church in Wolfeboro. Jon has also served part-time as a missionary in East Africa for the last eight years.  Jon is also the regional coordinator for the new Good Samaritan Network, bringing together recovery resources and training to churches and individuals in NH.
Annette Tuttle
NHA Board and Prayer Canopy
As the Coordinator for the NHA Prayer Canopy and as an NHA board member, Annette is actively involved with the prayer movement in NH, New England, and the nation. She is the founder and former director of Symphony House of Prayer in Manchester, NH and the founder and current Director of Capital City House of Prayer in Concord, NH. She also serves as the NH State Coordinator for Awaken the Dawn and Tent America.
Her passions are for prayer & intercession, foreign missions, and equipping & mobilizing the body of Christ using her teaching and prophetic gifts. Her vision is to see a Canopy of Prayer established over New Hampshire. Annette travels to different communities and churches in NH to mobilize the prayer community by teaching and training on prayer & intercession. She also has a strong background in missions; having served on over 20 foreign missions trips, in addition to serving in many local missions and ministries over the years. She has an MS degree in Education as well as a BS degree in Business Administration.
Annette lives in Concord, NH with her husband Gordon. They have two sons and four grandchildren.
John Rivera
Manchester, New Hampshire
Pastor John Rivera's Journey with Christ began at the age of 18 when dating his then-girlfriend and current wife, Evelyn. After surrendering his life to Christ, he spent ten years serving in a Spanish church in Brooklyn NY, before God moved him to Christ Tabernacle in Queens. There, he was ordained as a pastor and served for over 18 years in children's ministry, marriage ministry, and counseling. In November 2009, God moved him to Hope Tabernacle in Manchester as the Senior Pastor.
 John is passionate to reach the un-churched with the gospel. Through his time in NY, he learned that churches must work together to reach a city. After moving to Manchester, one of his top priorities was to connect and work with other pastors. At first, this seemed challenging, but in time, and through a connection to Food for Children, he began to see churches working together. In 2011, he was introduced to the NHA.
 Today, he serves on the NH Alliance Board and Pastor's Team, and co-leads a Pastor's Fellowship in Manchester. He believes that when pastors fellowship together, the churches follow. Through this, Christ will impact a city.
John and Evelyn now live in Hooksett. They have two daughters in NH and one son in NY. He still serves as the Senior Pastor at Hope Tabernacle. Their church property is used by Harmony Home, Roca Kidz Club, and other ministries in Manchester.
Mac Starring
Mac and his family were missionaries in France for six years (1979-85) where he pastored a Cambodian refugee church in Lyon. Upon returning to the US, he taught at Woodcrest College (formerly Dallas Bible College) and later connected to Faith Bible Church (FBC) where he accepted the Senior Pastor of in April of 1987.
In 1991, Mac and his church walked in the NH for JESUS March in Concord and joined the movement that became the NHA. After years working to unite local pastors together, the Lord answered his desire for a united pastors' fellowship, two years ago. Today the group meets monthly with the shared vision to reach their region of the North Country for Christ.
Mac has been a supporter of the vision and mission of the NH Alliance since its inception and has been a Board member for many years. He sees the need, more than ever, for all born-again believers in Jesus Christ to "stand firm in one Spirit, contending as one man for the faith of the Gospel." (Phil.1:27). Specifically, Mac has a burden to see non-charismatics and charismatics drawn together to reach NH. He holds firm to Paul's words: "Make every effort to keep the unity of the Spirit in the bond of peace," since there is "…one body, one Spirit…one hope…one Lord, one faith, one baptism, one God and Father of all who is over all and in all. "(Eph.4:3-5).
John Filmore
Londonderry, New Hampshire
Unity is something that has been in the hearts of John and his late wife Jane Filmore since before coming to NH. Ten years after getting married in 1971, John asked that the Lord would give him a 'joint-ministry' with his wife. There were few examples of this at the time, but it was in their hearts to serve the Lord together. Two years later, in 1983 they said yes to a call to Londonderry, NH from Massachusetts where they planted Zion Christian Fellowship and still serve as Pastors today.
 After coming to NH, they were led to the Londonderry Clergy Association. Here, they have worked to grow in love and relationship with other pastors in the community since 1985. Also in the 1980's a pastor from Allenstown started to invite the pastors from his community to pray with one another, and the movement that started in Allenstown spread to the surrounding community. Soon pastors from throughout NH were invited to partner in prayer.
 John and Jane were a part of this prayer movement that went on to become the NH Alliance. Today, John serves on the NHA Board and Prayer Team. In addition to their work with the NHA and pastoring Zion Christian Fellowship, they serve 1269 Café in Manchester and Prayer Strike NH. He currently lives in Londonderry and has three daughters and 12 grandchildren in NH.
John Wagner
As a child, Pastor John Wagner was a part of "mainline" ecumenical Protestant churches. As an adult, he was influenced by different denominations through the Jesus movement, the charismatic movement, and in college, through the Intervarsity Christian Fellowship. He also attended Gordon-Conwell Theological Seminary and spent time at the US Center for World Missions in Pasadena, CA. These experiences gave him a heart for unity and introduced him to future leaders from a variety of Christian background.
 John has previously pastored in several "mainline" churches and has pastored the Andover Congregational Church since 1993. In 2011 he left his denomination (not his congregation) to become an ordained priest in the Anglican Church in North America. Throughout his time as a pastor, he's seen the fruit of God moving through different "branches" of the Body of Christ. He's also been a part of local pastors' fellowships and study groups.
Pastor John has served on the NHA Board since 2015, as well as on the NH Alliance Pastor's Team. He's also done some short-term ministries overseas. He currently resides with his wife Amy in Andover, where they have raised six sons, with two still at home and some in college.  They look forward to what God in store for them together in the years ahead.
Richie Cyabyab
Richie Cayabyab is the Worship Pastor at Grace Capital Church in Pembroke, NH.
He is one of the worship leaders and song-writers of Gracesound Worship band. He is a husband to Cresyline and dad to Carizza and Rizelle.
Born in Manila, Philippines and moved to America 18 years ago. He is passionate to lead people to worship Jesus and to see real unity in Church body of Christ!
Paul Sontag
Paul Sontag has been pastor of Light of the World Christian Church for eight years. A graduate of the University of New Hampshire with a degree in Biology and a focus on equine science, he worked as a farrier and managed horse farms until he attended graduate school for education. Currently, he is enrolled in The Antioch School where he is pursuing a Masters in Ministry.
 He is a leader with love for unity amongst leaders and a passion for prayer. He recently followed the Lord's leading to establish the Milford House of Prayer, that meets weekly out of adjoining space to Light of the World Christian Church.  He also helped establish the Souhegan Valley United Prayer ministry, a multi-church effort that holds monthly prayer and worship meetings since 2014, and has led to annual multi-church outreaches and events to serve the community of the Souhegan Valley.
 After serving as a Regional Coordinator with the NHA, Paul joined the New Hampshire Alliance Board in the spring of 2017. In addition to his involvement with the NHA, Paul is the director of the Milford Summer Basketball League that serves some 150 youth from ages 10 through high school.
 Paul and his wife Joan live in Milford's neighboring town of Amherst, New Hampshire. They have three grown children – Stephen, David, and Tory who are a large part of their lives. Paul and Joan are now eagerly awaiting their first grandchild.
Tom Savastano
Keene, New Hampshire
Tom's passion for unity in the Body of Christ has come from his varied church, educational, and professional backgrounds, and it's been strengthened by a hunger for revival.
After coming to Christ through Evangelical, Pentecostal, Liturgical, and Charismatic believers, he got his Master's in Divinity from Gordon-Conwell (an Evangelical Reformed seminary). He then went on to get his Doctor of Ministry from United Theological Seminary (a Methodist seminary), as part of a cohort associated with Randy Clark and Global Awakening Ministry. Tom has also worked for The Salvation Army as a social worker and statewide youth program director and currently attends a Salvation Army church. These experiences have increased his love for the Church of Jesus Christ in all its varied expression.
After experiencing revival profoundly in Toronto in the 1990's, and in Florida through the ministry of Rodney Howard-Browne, he and his wife Ann launched their ministry, FirstLoveWorks. The mission is to promote revival by providing people opportunities to personally experience the love and the presence of the Holy Spirit. They have the conviction that revival is strengthened and sustained when the church comes together in loving unity.
Accordingly, Tom's doctoral thesis explores how love for God and fellow believers is essential to sustaining revival and maximizing its impact. Tom has been connected to the New Hampshire Alliance through ministry in New England and working together on various projects, including his thesis. He now serves on the NH Alliance Board. He and Anne live in Keene and just celebrated their 25th anniversary this year.
Phil Tuttle
Phil Tuttle wears multiple hats in his ministry to the state of NH. In addition to being an FCA Area Representative for Southern NH, he also serves as the State Director for the Billy Graham Evangelistic Association and is an NH Alliance Board Outreach Team member.
As an athlete, Phil played soccer for Notre Dame in college and professional soccer from 2011-2013 for the San Jose Earthquakes.  After an injury brought him back to NH in 2013, he accepted a coaching position with Southern New Hampshire University, where he planted an FCA Huddle on campus, before accepting his current position as an FCA Area Representative.
​Prior to joining FCA, he received a vision for his role in the ministry from Psalm 132:3-5. He saw FCA as a platform to bring the presence of the Lord to every college, high school, and middle school in New Hampshire, with the ultimate goal of seeing NH won for Christ. After serving with FCA for one year, Phil became the State Director for the Billy Graham Evangelistic Association. He was later connected with the NHA and said yes to joining the NH Alliance Outreach team, where he still serves today, in addition to serving as an NH Alliance Board Member.
Speaking of the importance of unity in ministry, he said: "For as long as I have been in ministry, the Lord has put the unity of the body on my heart… Unity isn't something that just happens but is something that is fought for. I'm excited to work alongside NHA to further the mission of Christ here in NH to bring revival to the church and reformation to the world around us."
Phil and his wife Kaylin currently live in Concord. They are also the founders of the annual One Nation Conference, in Concord.
Bryan McCormack
Bryan McCormack first connected to the NH Alliance while serving as the Executive Director of Cornerstone Action and Policy Research, with the shared goal of seeing NH Churches effectively mobilized to influence NH for Christ. This was in 2014, but his heart for unity in the Church finds its roots in his childhood.
Bryan says he remembers being  9-years old and asking his parents why there were seven different churches in a two-mile radius of his hometown in Laconia. Even then he says he had an intuitive sense that God's expression for His Body could be more unified thinking "We're all Christians and should be working toward the same end."  This initiated a heart and prayer focus for John 17-unity that has carried into adulthood.
Since first connecting to the NHA through Cornerstone in 2014, his involvement with the NHA increased, joining the NHA Outreach Team in 2016 and the NHA Board in 2017. Of John 17 unity, he says "it's a passion of mine because I know that's not God intended it to be."
Bryan also sits on the board of NH Fellowship of Christian Athletes and is the Head Coach of St. Anselm's Club Hockey Team. He has his undergraduate degree from St. Anselm's and works throughout New England in equipment sales. He attends New Testament Christian Fellowship in Manchester, NH.
Joe Johnsick, Sr.
Hooksett, New Hampshire

Joe comes to us by way of Florida;at the call from his son, Senior Pastor Joe Johnsick at Goffstown Harvest Christian Church, to assist him in growing the body of Christ in New Hampshire;with his 4 grand children,and 3 great grand children as an incentive,Joe moved full time to New Hampshire with his wife Toni,in the spring of 2017.He is currently Director of Operations at GHCC. Joe brings an extensive background in church, business, and community involvement to the NHA.
     Joe served in Senior Management for the JCPenney Co.for over 35 years, he has been very involved in decision making positions for many community non-profits,including, United Way,Chamber of Commerce,Red Cross,Rotary etc.He is a conference speaker and served as a consultant to colleges and businesses alike.Joe was an elder and active volunteer at Faith Assembly of God Church in N.Ft.Myers,Fla. He is on the board of directors for Family Integrity Training, a bible based life skills ministry active in several states, with it's home base in the State of Florida.He has introduced this ministry to New Hampshire,as well as,the country of Mexico.
     Joe is heavily involved with answering the call of government on how the Christian Community can help in freeing the captives of the opioid crises in our state of New Hampshire, through his involvement in the Good Samaritan Network, a network that connects individuals and families in crises due to substance misuse to Christ-centered resources,while collaborating together,with the government,and other organizations.
     Joe has a servants heart for bringing the body of Christ to one accord in the name of Jesus .He is honored to join his brothers and sisters,in Christ,on the board of the NHA.

Ron Moore, Jr.
Merrimack, New Hampshire
Pastor Ron Moore, Jr. has been credentialed with the International Pentecostal Holiness Church (IPHC) since 1987 and ordained since 2003. Church @ the Intersection is a part of the IPHC, but functions as an interdenominational church in practice. Pastor Ron served as a board member with the Regeneration Network Ministries of New England, which is a part of the IPHC.
Pastor Ron attended Christ for the Nations Institute in Dallas, TX in 1985-86, and then received his BS (2001) and MS (2003) from FSU in Atmospheric Meteorology and Social Sciences and in Geography, specializing in Hurricane Climatology.
Neil Hubacker
Concord, New Hampshire

Knowing that the church can change the world, Neil has been a champion of the local church all of his life.  
Growing
 up in a metro-Boston United Methodist Church where he experienced the denomination's renewal movement and had a transformational God-encounter in the 
Antioch Movement of Churches
 while attending Baylor University. Later, he helped plant 
Antioch Community Church-Brighton
 (MA) and then became lead pastor of 
The Harbor
 in Beverly (MA) from 2007-2016. 
As 
Cornerstone
's Director of Strategic Alliances, Neil continues to champion the local church as the salt and light it is called to be in the culture, specifically in the government sphere.  Neil shares the NHA's passion for the unity of the Body of Christ that Jesus prays for in John 17–the unity that is the precursor to the fulfillment of Isaiah's prophecy: "…and the government will be on his shoulders" (Isaiah 9.6).
Scott Mitchell
Lakes Region, NH